Click Our Guides Below for Help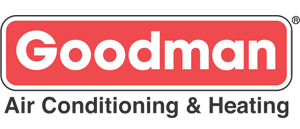 HVAC Repair DeSoto TX | Commercial Refrigeration Pros
The productivity of your employees is dependent on optimal working conditions, and this includes an ideal office climate. Conversely, unfavorable conditions such as excessive heat or coolness can decrease productivity when employees become ill due to poor indoor air quality in your firm.
Luckily, we can remedy these issues by simply having well-functioning HVAC units. And, no other company provides reputable commercial AC repair and maintenance services like ours. We have been giving our customers excellent services for several years now.
Our technicians have the knowledge and experience to handle all the AC units and equipment. So when you entrust us with your AC, you just sit back, relax and expect excellent results.
Ice Machine or Walk In Cooler Issues? Call Our Refrigeration Experts
Any commercial cooling unit is a significant investment that needs to be taken care of and serviced to run efficiently. Proper maintenance keeps your system running optimally and minimizes breakdowns that lead to productivity loss.
Your satisfaction is our top priority when engaging us in installation or repair services. Therefore, we carefully take our time inspecting your refrigeration unit to ensure we identify any issues present, no matter how small. This allows us to fix emerging problems before they become more extensive and harder to solve.
So if you are looking for technicians who take all the tiny details into account, we are your go-to professionals.
Need Walk-In Cooler or Ice Machine Repairs? Call Today!
Whether they are air conditioners or cooling appliances, the handling of commercial units requires experienced technicians' expertise. Our teams and employees are trained in handling HVAC and cooling systems, boilers, and furnaces. Moreover, we have the latest equipment in dealing with these precious systems to ensure we stay ahead of the competition.
Our assessments can also help you determine if your unit needs repair or if you may have to replace it with a new one for improved performance. Our company values honesty, and we have a transparent and upfront way of doing business. For dependable and trusted services in commercial heating and cooling systems, don't hesitate to contact us.
HVAC-R Finest LLC
1920 Pajarito Ct, DeSoto, TX 75115, USA
972-372-4458