Click Our Guides Below for Help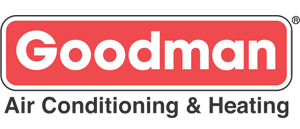 Employment Opportunities
Tired of being looked at as a number with no room to grow?
Looking for a home to start and grow with the right management team that supports you every step of the way?
If you are looking for the right team and have the desire to be the best you, look no further!
We will do whatever it takes to win. Our goal is to change the industry by innovating the old industry with new and inspiring techniques. If you are looking just for a paycheck, we may not be the fit for you. We all make mistakes but work on being the best we can be each day. Join a team that trains you to succeed and sees through your mistakes. Be a part of this movement. Submit your resume now!
ABOUT HVAC-R Finest
Our small family-owned business is innovating how the HVAC industry is doing things. Forget being slow during the winter, because it doesn't matter when you always have a paycheck coming. That is our time to relax and enjoy the fruits of our labor. This is where we will change the dynamic of living and working. We strive to be the best we can be. Part of that is enjoying company trips and outings. Along with the balance of busy and relaxation time, we encourage every team member to take pride in what you do. This field is not a job, it's more like having freedom with a hint of working hard. Come Join us and see how you like our style and vibe. We all have started somewhere, if you are looking to be somebody then lets go! We are a passionate, family-oriented team, whose goal is to help people get the most out of life. We want to empower every customer to make smarter decisions about heating and air conditioning while providing only the best services and products available.
Currently open positions are listed below. Click on the job title to see more information about the position and a link to apply online.
Current Openings
HVAC Technicians/Installers
What YOU will be responsible for as an HVAC Technician/ installer:
Providing top notch service to our customers
Diagnosing, repairing, installing, maintaining HVAC units and their components in residential and commercial applications
Informing and educating customers regarding their systems and additional services we provide that will benefit them
Traveling to job sites and working closely with the dispatch team to keep customers informed throughout the process
Install, maintain, and repair heating, ventilation, and cooling systems for both commercial and residential customers.
Work with dispatch while traveling to job sites to ensure schedule is maintained and delays are properly communicated to customers.
Ability to work early and late through the week, also Saturdays when assigned.
Maintain proper parts, tools, and safety equipment in the vehicle and keep the company vehicle maintained.
Must be able to operate hand tools, power tools, meters, rigging equipment, torches, etc. to perform service on units.
Ability to read and interpret wiring diagrams, plans, blueprints, schematics, and manuals.
Maintain a safe and healthy work environment by adhering to standards and procedures and complying with all legal regulations.
Diagnose diverse service issues, obtain any replacement parts, calibrate system to manufacturer's recommendations, and explain fully to customers what the issue is at hand.
Participating in the company provided training opportunities on latest industry technologies.
Maintain accurate time records and job tickets and send them to the office manager on a timely basis when required.
Ability to work independently in a timely manner, making sure the job is done correctly the first time.
Ability to lift up to 50 pounds and be able to push, pull, carry or maneuver heavier items with additional manpower or appropriate devices.
Ability to climb and work from 8ft ladder, climb extension ladders and building ladder access, stoop, kneel, crouch, crawl, reach, stand, walk and twist in order to perform job effectively.
Listen to needs and objectives of customers
Find heating and air solutions that fit the customers' budget
Provide options and information so customer is informed
Achieve sales goals and expectations set by your manager
Build relationships with customers so that they call us again
Receive positive reviews online
Any other duties, tasks assigned by the Service Manager. In general, whatever it takes to work with the team to make revenue and service goals.
HVAC Technician Qualifications:
Minimum of 1 year of residential HVAC Technician service experience
Great Positive attitude everyday and willingness to do it right the first time
Must be able to pass drug screen and background check
Valid driver's license with a good driving record
Universal EPA Certification
Must be 18 years or older with a high school diploma or equivalent
Troubleshooting and service experience
Top-notch customer service and communication skills
Professional and clean-cut appearance
Good knowledge of local codes and ability to make on the job applications
Organized, with exceptional follow-through abilities
Strong verbal and written communication skills
High integrity with advanced social skills and the ability to make solid connections
Strong desire to be a better technician tomorrow than you are today
Competitive individual contributor who also loves to win as a team
Benefits:
Competitive Pay - Base pay, commission, and bonuses
Company - after a trips - year with the company and company outings
Paid time off
On-going training
Company uniforms
Company vehicle provided with Gas card
Paid Holidays
Continuous coaching and growth opportunity - we believe in promoting from within
Annual Christmas party
A family. This is last on the list because it's most important. We care about our team, and
Paid Training
Apply Now!
Get Employment Information